Jim Bova' Project 2 - SHACKLE REVERSAL INSTALL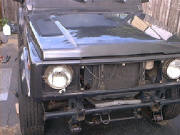 Sold the  bumper that came on the Zuke and bought a used SR with 4 shocks  from a friend. Grill was removed for cleaning and painting.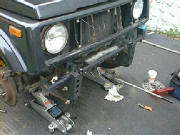 In process SR install.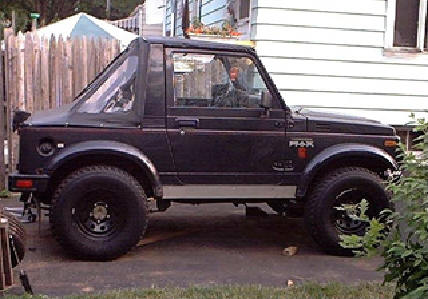 This picture brings us up to date. Soon we will be ready to make our first off road trip. Still needs some tweaking but hope to be ready for Spring.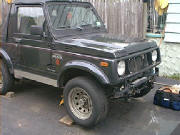 Notice the difference in height from these two picture. The left picture is stock while the right has the SR Installed. the difference is evident from the top of the tire to the bottom of the fender flare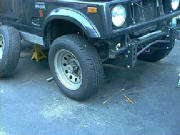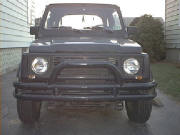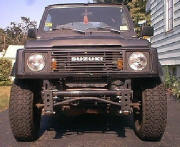 How it all started. The day she came home Four months of work, some careful money management, great Zuki friends, and most of all Family participation has gotten #2 this far.08/11/10 14:50