Read Time:
1 Minute, 17 Second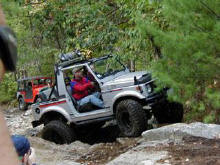 Hiedi with Danny L rolled over all the obstacles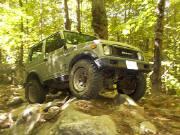 Tim made it with no difficulty while Wayne broke a u-joint and Dave too needed the winch.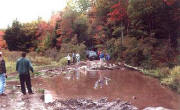 The next obstacle was the mud pit. Going around the left side was the SAFE way through it. Some however tried for the center bottomless approach.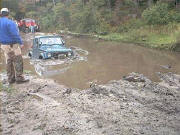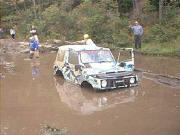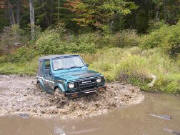 Bill from NH is the first to get stuck and needed to be winched out. Notice the amount of mud he's pushin'. Jim W. takes the center. He's running 35's on that – just to show how deep it is. John makes it around the edge. With  2 lockers and t-case gears, John drove over everything  during the ride.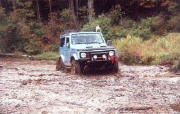 My Wife too takes the left side. Good thing there is a drain hole in the bottom of the bumper.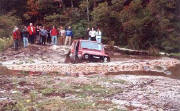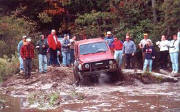 Wyld Bill from ME got stuck in the center…..   … but was lucky to be able to back out.


[trails/footer.htm]
Looking for more exposure at your web site? We are  looking for contributing authors. Any article you provide will  be linked back to your site from the iZook web site with a full size banner at the top of your article.  This site  can only stay cutting edge with your input.  E – mail me for details.  You can link to iZook with a new link button. Make sure to let us know if you use this button so a return link can be posted on the iZook links page.
 Sign Up For The Suzuki Owners Locator / Guestbook or see who else has signed in.