Read Time:
3 Minute, 51 Second
Click Here To Visit

with Bill Johnston
ZookiMelt 2007 – A Family Reunion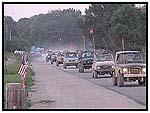 First of all, thanks to all of you that made it out to the Badlands for ZookiMelt 2007. Without you, there would be no event. You came expecting a few days of fun, friends and even a bit of excitement. I am proud to say that the overwhelming response from the participants showed us that you came to the right place! Zooks of every size, shape and capability were gathered together from all over the US to show up, show off and have fun.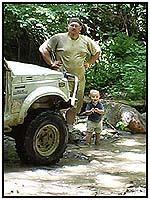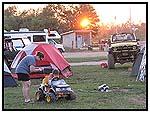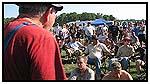 But there is one thing that really hit home during the event that I had never really noticed before. We always refer to the Zooki community as a big family, looking after each other, helping each other through rough times and hard trails, and it is something to be proud of. But this year I saw it with a new twist. The event isn't just drivers and rigs. You have made it much more by bringing your families and using the event to pass on qualities that really make us a family. Our kids are seeing seeing us work together, playing hard but stopping to help each other when needed. These kids are growing up with good values. Some are even in their own rigs now showing what they have learned (sometimes even showing us a few new things). These are the times our kids will remember for the rest of their lives.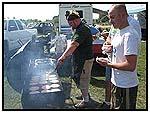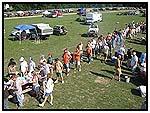 Like any big family, we had chowed down in grand style with burgers, dogs, brats and so much more spread out on the tables by our volunteer staff. No one went away hungry, and many had seconds, and thirds…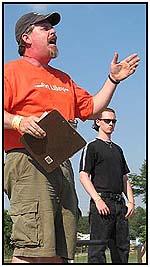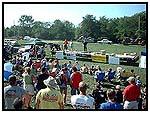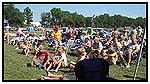 The Suzuki aftermarket was very well represented as they provided thousands of dollars in prizes. Everything from t-shirts to bumpers, bikini tops to gears, and gift certificates for just about everything else. The crowd on Saturday evening made everyone feel good as the winners names were called to pick up their prizes. Our security staff was on hand during the event, but never had to lift a finger as everyone showed that they were there for the enjoyment, and not the problems that can arise when a large bunch of folks get together on a hot summers day.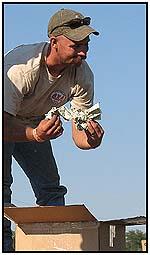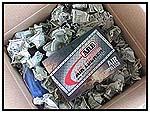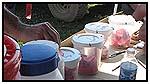 The raffle also had a surprise or two hidden in the mix as there was a chance for folks to 'pick' what grand prize they were most interested in. They could choose to put their tickets into the buckets for the GPS (Thanks to Steve Schilling Jr), the Trail Tough Track/Kick Transfer case gears, the newly released Samurai 26 spline cromo front axle shaft set from Spidertrax or the secret surprise package from Rocky Road Outfitters. This one was hard to keep secret – but we did it. Celebrating their first 10 years in business and their 50,000th order, Rocky Road provided a package that contained an ARB air compressor, air up kit, and a few more goodies that would make anyone happy. The big surprise came when the winner opened the box and realized that the packing material Glenn used was green – as in CASH (about $700 in fact).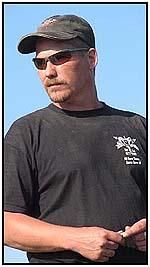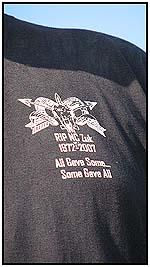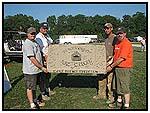 Once all of the raffle prizes were handed out, and the crowd seemed happy with their new toys, we all got serious again as we remembered a good friend and fellow wheeler Art Lilley. MSG Art Lilley lost his life in Afghanistan three weeks before the event. It was a terrible loss to all that knew and respected him. Our family paid tribute to him through signatures as everyone was given the opportunity to sign a Samurai hood (provided by Zuwharrie) that was to be sealed and presented to his family. We also had a special raffle in his honor. Scott Yach from Rock 4XFabrication had built Art's first cage after working out the design specs with Art. This cage was an immediate hit, and has been a signature series cage for Rock 4XFabrication ever since. Scott built one specifically for the raffle and presented it to the winner. All proceeds went directly to Art's family. He will be missed.
I want to thank all of the iZook publication staff, iZook event staff, Badlands Off Road Park staff, Attica Family Campgrounds, Steam Corners Campgrounds, Summers Campground, and the people of Attica, Indiana. You welcome our family every year, and we want you to know that we are grateful.
… Make your plans to join us next year. You will be glad you did.
08/11/10 15:33:26
[trails/footerw.htm]