Read Time:
1 Minute, 51 Second

Tuffy Security Bolt Lock with Bill Johnston
When I first installed my winch, I was amazed at the section of the instructions that said to weld a piece of 'c' channel over one of the bolts that secured it to the mounting plate. Of course it kept the thieves out there from getting my winch, but it also kept me from removing the winch when I had to. I needed something simple but effective to keep my property safe while leaving it serviceable.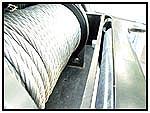 Tuffy Security Products has come through again with a great answer to the problem. In fact their new Security Bolt Lock can make almost any bolt on your vehicle inaccessible to a thief. Starting with 11 gauge steel and adding a double bitted 10 tumbler lock will definitely make a thief think twice if he has to use a grinder or a good torch to get to the bolt. Here we have a Warn winch that 'captures' the nut so you can't remove it from the top.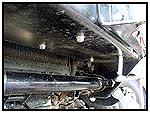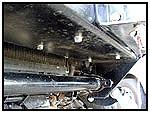 The only way to remove it is from the bottom. Although the winch uses four bolts to mount it, just securing one of the bolts will keep it from being removed. The Security Bolt Locker will accommodate up to a 5/8″ bolt, so this means you can use it on almost any other bolt on the vehicle where the other end is inaccessible.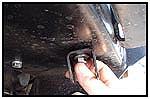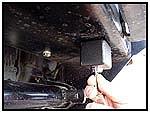 If the bolt uses a lock washer, replace it with a standard flat washer and some lock-tite and attach the bottom section of the box. Once the bolt is secured, slide on the cover and lock it up. No welding, no drilling, no mess at all. You can install it in about 3 minutes. If you want to secure more bolts, you can get the Security Bolt Lockers keyed alike so you don't have to carry a huge key ring.
This product definitely gets a thumbs up for quality, ease of installation and universal compatibility. Another Tuffy Security Products success.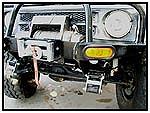 Source:
Tuffy Security Products 25733 Road H Cortez, CO  81321-9996sales@tuffyproducts.com Sales Line: (800)348-8339 Tech Support: (970) 564-1762
08/11/10 15:02