Read Time:
4 Minute, 32 Second

with Bill Johnston
The Popsicle!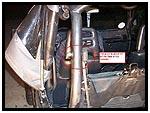 Back in the spring of 2000 Art Lilley was in the market to buy a Jeep. He looked for a few months and finally decided that they cost way more than he was willing to spend. His wife suggested he go and look at a Suzuki Samurai and the rest is History! Art still owns that same stock Samurai but he has been bitten pretty badly by the Zuki bug since then!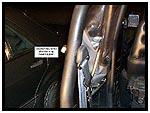 In the Fall of 2001 he purchased what he thought to be a good deal. SPOA Samurai, 33 Mud tires, Weber Carb, longer shackles (WAY longer) and the doors were removable!! So he bought it. After the 8 hour return drive and a good cleaning he realized that he had purchased a Cancer patient.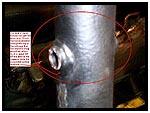 There were holes everywhere imaginable. After a month of searching he found a Sammi in great condition for 100.00 in a salvage yard that he figured to use as a donor. After some research he found out that the Zuk still had a good title and paid the fees to get it transferred into his name. Thats when he decided to just build the salvage yard Samurai as it was in way better shape.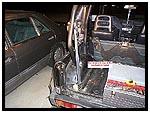 Art then began to research what he wanted to do with the project. It didnt take long before he decided to go all out and install a Rocky Road coil kit. Since he was buying the suspension from Rocky Road he also purchased a new 6:1 Mega-Crawler transfer case, KAD driveshafts, OTT steering, Crawler rear bumper with swingout tire carrier, 2 lockrites, beefed up t-case arms, poly t-case mounts, and a set of Spidertrax birfield rings. He also bought a new Weber carb to assist his 1.3 in turning the 33 inch all-terrain tires.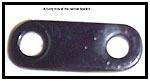 Since Art is in the Military, the initial buildup took about 18 months. During the buildup Art deployed to Peru twice, Argentina, and Iraq. While he was in Peru he did some internet research and hooked up with Jim Shrake of Shrockworks in Houston, TX. The result was the purchase of his newly designed front winch bumper. Shortly after, Shrockworks began producing a rear gas tank skid so he ordered one of those as well.
While Art was in Iraq he still continued to build up his Samurai. He found some 33x15x14 Super Swamper Boggers mounted on a set of Willamette Beadlocks in the iZook classifieds and made the transaction from overseas. He returned home in May 2003 and continued work on his project. Finally in late July of 2003 the Samurai was ready for a test drive. It didnt take but a few miles to realize that the stock 1.3 wasnt up to the task of turning the 33 Boggers on the street. Fortunately he knew exactly where to turn. The guy who had sold him the Boggers had a 1.6ltr. 8v engine in great condition, complete with a Calmini Adapter sitting in his garage and it was for sale! A phone call and a few days later and the Fuel injected 1.6 arrived in a crate. With a little help from Sean Devinney at Aftermarket 4×4, the wiring harness from the 1.6 was modified and the motor was installed in the Samurai.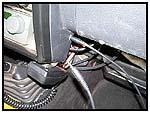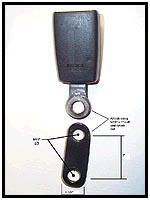 The Samurai was now mechanically complete but it still needed a few more parts to finish it. The interior got a coat of Crawgard from Roadless Gear. A full custom cage came from Rock 4x Fabrication. The front seats came from Jegs, along with 4 point racing harnesses for the front seats and 3 point harnesses for his kids in the rear.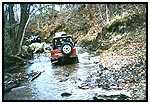 The last piece was the custom Shrockbars from Shrockworks. Or was it?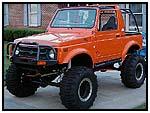 Since he wanted to finish off his hard work with some class he asked his 5 year-old daughter to pick a new color for the Zuk. After 2 minutes at the paint store the decision was made. Art said he expected it to be pink or purple but was very pleased with his daughters decision. She chose POPSICLE ORANGE!! That was it, the final piece of the puzzle.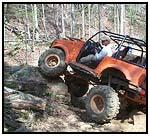 Since then Art has been on numerous wheeling trips and has continued to make adjustments where necessary. Outside of his coil suspension his favorite mod has been his fold down windshield kit from Trail Tough. Upgrades have been made to the Coil Suspension as well as many other parts.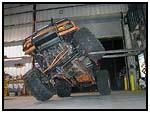 He recently upsized his tires from 33 Boggers to 35 Boggers and realizes that an axle swap is must to avoid snapping the stock Suzuki axles. As this went to press he was busy swapping in some Toyota mini-truck axles complete with Sky-Manufacturing Hi-steer and Lockrite lockers front and rear.
Art has built a purpose built Samurai that is capable of tackling just about any obstacle in its path. In the future Art plans on adding a Trail Tough Rock Block and some more custom tube work from Rock 4x Fabrication.  In August of this year Art has entered the Popsicle in a 200 mile off-road rally called Raid North Georgia. The Rally is designed for steet legal 4×4 vehicles and should be the ultimate test for his Samurai. Art is also a staff member of The Zuwharrie Trail Ride and Zuwharrie.com.
Art Lilley Fayetteville, NC nc_zuk@zuwharrie.com
08/11/10 14:07