Click Here To Visit

With Rae Champoux
Why go to ZM05?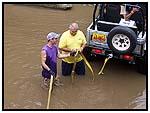 July is just around the corner, the days are ticking away until the Melt is upon us. There are a zillion things that you need to do, lawn care, painting the shed, the chore list is growing and your time is short. Or maybe your rig isnt up to wheeling by your standards, your thinking of that YJ conversion or a engine swap you want to get done. Well it is time to start putting it all into perspective. Cause the melt is coming and I want to see you there!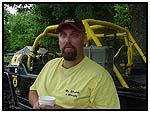 And it isnt just me who wants to see you there, it is everyone! The more folks, the more fun! You are the people that make this gathering all it can be. If you didnt come, who would we talk about? If your not there, who is gonna sink their zuk outside the tubes? Who is gonna roll? Who is gonna totally FUBAR their rig the first trail out of the day and not be able to wheel all weekend?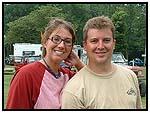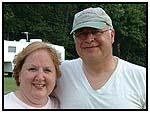 There a ton of things that depend on you being a part of this years Zookimelt. And without you being there it just wont be as much fun. You are going to be missing out big time on things if you dont make it. There has been some changes too this year, that we are hoping will make it unforgettable time for all of us. This will be my familys 5th Melt. My husbands parents are even coming and they dont even wheel!!!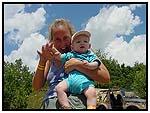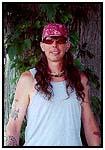 So COME ON! You gotta make it. I am putting up some photos of just some of the smiling faces I plan on seeing there. Just because I dont have a picture of you doesnt mean that you are not important, it just means you have eluded my Sunday morning goodbye and photo shoot!! I hope to see you all there. Look for me, Ill be driving the Tracker!
08/11/10 15:32
[trails/footerw.htm]