iZook 2.0 – iZook.com is dedicated to providing Suzuki 4x4 owners valuable information, tips & tricks, and travel information to enhance your Suzuki 4x4 experience. iZook.com has over 600 articles chock full of great information, photos, and stories for the Suzuki enthusiast. 
All information is now accessible by using the buttons at the top of this page. We are looking to build and expand our services. If you have any ideas or would like to volunteer your time, please contact us - Thank you.
 NOTE: All Sections are complete except Travel & Adventure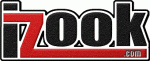 Back to the Basics – Rebirth of Samurai - Remember when Samurais first hit the USA auto market? They were hot, so hot that dealerships had a hard time keeping them on the car lots. What made them so appealing? Well, the fact that they were cheap, nimble, economical, reliable four wheel drive vehicles that in stock form performed surprisingly well off road.

 


 

Trail Tough YJ Front Spring Conversion for Samurai - Putting the ShrockWorks Winch Bumper on last month gave us a few options we didn't have before. The bumper was designed to allow enough room for suspension upgrades that fit around the front of the frame rail. So we went ahead and installed the Trail Tough Front YJ Spring Kit (with Missing Link) conversion on the front of the Samurai.

 

Big - Blown Samurai on 46" Tall Tires - This tangerine sunburst orange monster took many people by surprise at the ZookiMelt this year. Many had seen it on the internet and dubbed it a 'show truck' (myself included). But owner Brian Nelson of Rochester, Indiana showed everyone that this 87 Samurai had the 'Go' to match the 'Show' when he headed for the green trail in the Badlands Offroad Park.

 


 

Taking Mom Out For Some Wheeling - As some of you may remember in our pre-melt edition, Mom Murphy was getting ready to embark on her very first Zookin run. As many of you already know, Danger Dad Murphy has hit the trails with us on several occasions, so we decided it was time to bring mom out there too.The weekend we chose to drag mom along (kicking and screaming) was the pre-melt run the day was spent preparing for the Melt, marking trails and making sure everything was as ready as it could get a few weeks early.

 


 

How To Install a 1.6Liter Engine Into Your Samurai - Everyone knows that the stock 1.3ltr engine in a samurai is barely adequate as it comes from the factory, but when you start adding upgrades and heavy off road goodies it gets downright pathetic. The Grey Ghost project truck has had many of these upgrades and the old 1.3ltr engine (though helped along with a header and aftermarket exhaust) was ready for a replacement. Instead of just stopping at the typical 1.6/8v replacement, it was decided to just go the extra mile and replace it with a 1.6/16v model.

 


 

Samurai Steering Knuckle Rebuild a step-by-step 7 part series on how to rebuild your Samurai front end. - After some zany off-roading trips, Murphy noticed that gear oil was beginning to leak from his driver's side steering knuckle. Having never replaced the seals or bearings in the Tonka Toy, it was decided that we'd play it safe and repair both sides. Murphy did the drivers side first with me watching, then I did the passenger side.

 


 

Wabash Summer Festival - Preparations: Okay, so I did it! I've been offroad in my Sammy now! Last weekend, August 7-9, I attended my first 4X4 gathering, the Wabash Summer Festival. When I heard about it and also about the fact that it was only 30 minutes away in Attica, Indiana I was thrilled.
Samurai On Poison Spider Trail In Moab, UT During The Zukiworld 'Zukfari