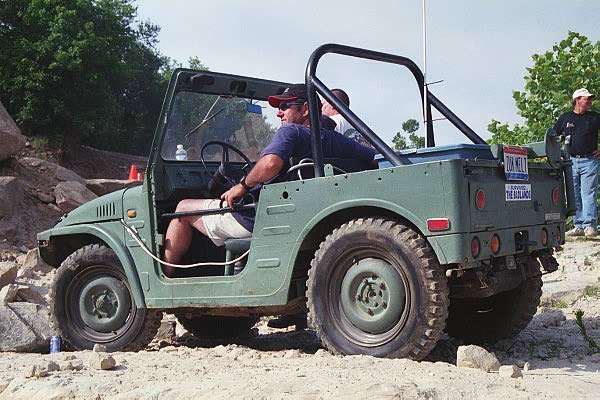 Here we finally close up the case by replacing the input shaft housing. 
Finally a new clutch release bearing (aka – the throwout bearing) tops off the input shaft. Remember to replace the pilot bearing in your flywheel also, or you may experience a situation where the vehicle still wants to move with the clutch depressed. Sometimes it's the little things that get you! Important things to note here…  
Every rebuild kit is not created equal, make sure you are getting all of the seals and bearings to do the job right the first time.
If you experience problems shifting smoothly from one gear to another while the drivetrain is in motion, the synchronizer rings may be worn out. These are not usually sold as a part of a rebuild kit. You may have to ask your distributor for them separately.
And last but not least, everyone is not mechanically inclined. So if you think you may need help with this, get help first. Nobody likes having to fish through a box of transmission parts from an unfinished job.  
Component Sources:
Petroworks Offroad ProductsOrders – 1 (800) 952-8915 Tech – 1 (760) 731-9434
North Coast OffroadSales – 1 (866) 4X4PART Tech – 1 (419) 732-0060
08/11/10 15:11:24