Jim Bova' Project 2
This 4th installment of Project #2 is a collection of small projects that We have been doing. As soon as the warmer weather comes back I plan on doing CJ front springs in the rear with M/L's and Sammi rear up fronts as well as a welded rear.  I also have a pony carb that I will install because the stocker seems like it may need a little work and I figure it will be easier to install the pony. During the winter I plan to make seat mounts to mount the seats I found along the roadside in a junk pile.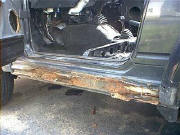 Typical rust problem under the plastic rocker covers.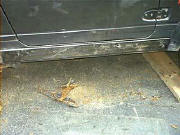 Rocker ground clean and primed waiting for the cover.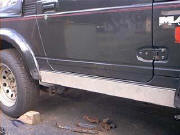 I/4 inch aluminum rocker covers that I made, pop riveted on.              
Side view of the installed rockers.              HINGE CUTTING        HOMEMADE BUMPER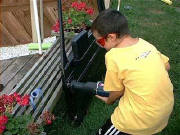 Jimbo using the sawzall to gut the door hinge. (not plugged in)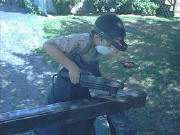 Jimbo grinding all the rust of the bumper  steel. (Plugged in)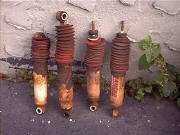 Shocks that were on #2 when I bought it. Tried to sell them but got no takers.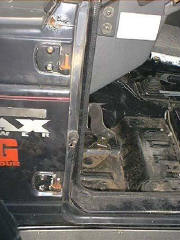 Cut hinge.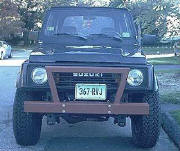 Bought a mig welder and tried my hand at bumper building. Here it is so far.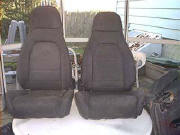 Seats found in a road side junk pile. I was told they were out of a Mazda Miata.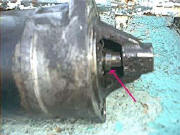 Since I got the "new" engine in, it has always been tough to start. Took the starter out and notice this bushing moving back and force. A friend gave me a replacement. I'll fix this in time.                  08/11/10 14:50