With Jim Bova  Project II, Part Two   Been on a little hiatus from building up #2 but the project continues. Found that #3 rod appears to be broken. I have gotten another motor with over 100k on it but with such a tight budget I am going to put it in untouched. It ran when it came out so that is a good thing. Gutted the interior and took all the carpets out. The floor is not in that bad of shape. I will be sanding the rust spots and fixing the holes that are there. Then a little primer and a coat or two of paint.  In the future maybe some roll on bedliner. Engine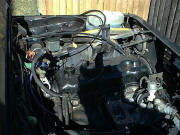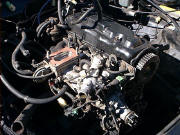 The engine before disassembly started. The carb and fan are gone as well as the radiator and timing belt cover and belt. The intake manifold and the valve cover are removed.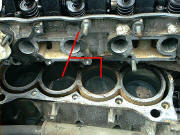 In these two pictures you can see that #3 piston doesn't move. In the first picture #2 piston is at the top and in the second picture after maually turning the engine #2 piston moves down while #3 stays in the same position. I don't think that is supposed to work like that.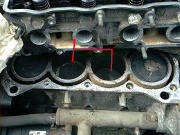 Interior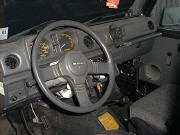 For the most part the floor is in pretty good shape.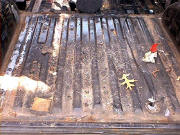 The rear area is where most of the rust is.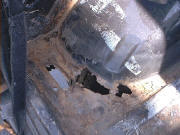 This is definitely the worst spot in the interior.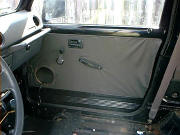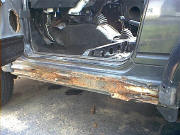 View of the floor on the passenger side. The door panels are not in the best shape. If I can't find a set to replace these We will probably just recover them. Not interior but a preview on what's to come in the exterior installment. Look familiar?       The plan is to get the engine pulled and the new engine installed and up and running during July. So far I am very much behind schedule on that. I have recruited my Dad to help out in the disassembly. He is retired and should hopefully get me back on track. More to come.  Editors note: Just received this from Jim. Look for the next installment soon 😉 Good news Larry. Project #2 is up and running!! Got a bunch of pix of me and my Dad putting the new engine in for article #3 of the series. Also there was a Northeast Fabfest this week end where I traded the front bumper for a SR that I will be putting on in the next couple weeks. Without a garage have to make the best of the nice weather. Jim 08/11/2010 14:50:35