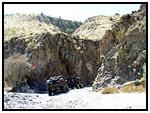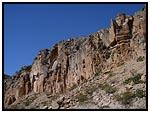 Broad Canyon (Hard) rounded out the event on Saturday with a group of 26 vehicles, including three Hummers. The canyon walls are tall and steep. This makes it interesting when it rains. There have been flash floods through this valley that have been recorded as high as 32" above the canyon floor. Needles to say, the trail changes every time you go. There are bypasses around most of the obstacles, but who takes those?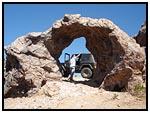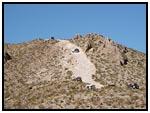 Another of the trails was a trip through the Dona Ana Mountains. This was rated as a hard trail because of the off camber, slippery slopes that could get downright dangerous if you lost concentration. The rock formations were a thing of beauty.There were aftermarket and factory displays both inside the main building and in the parking lots. Everything from trucks to campers to motors to 4x4 jewelry. Nothing much directly Zook related, but fun to browse none the less.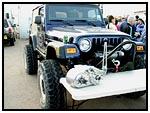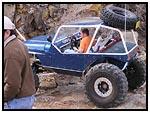 Stak 4x4, a new player in the transfer case market, had many examples of their Monster Box out there to see. Some on the trail and the new 2 speed case where folks could get their hands on it to see the quality and workmanship. The 2 speed box was just released for under $1900. These cases are too large for the normal Zook, but don't despair, they have something brewing for us in development. We plan to unveil it at ZookiMelt in July.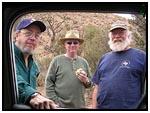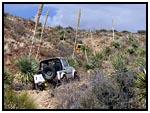 This was one of the best years yet at the Chile Challenge. The weather, the friendships (new and renewed), and the rigs made it all worth the trip. Next year, consider heading down to where Texas, New Mexico and Old Mexico come together - and ride with us.
For more information on the Annual Chile Challenge visit theLas Cruces Four Wheel Drive Club web site.
08/11/10 15:36