Breeze-O-Topwith Bill Johnston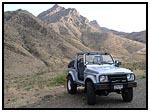 When you live in an area that is known for it's good weather, you want to take off the top and doors whenever you can. The problem is when the sun gets really hot and starts burning the top of my head. The answer is a new type of bikini top that allows the air to flow and the light to shine in without causing sunburn...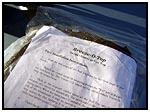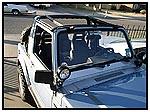 The Breeze-O-Top was a good choice. You can find it on Ebay, or by contacting the manufacturer at the bottom of this page. The packaging is very informative, as it has information about the top in an info sheet on one side and a set of installation instructions on the other. We will be installing the top on a (mostly) stock 88.5 Sami. The top is attached with velcro straps so that there are no changes needed to install it on the vehicle.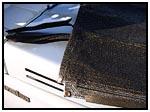 The top has a rubber welt sewn into the leading edge to slide into the stock windshield retainer strip. It also has snaps that attach like the stock snaps. Greg (the manufacturer) sews them up himself.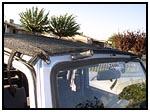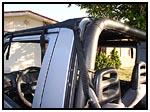 The straps are easy to figure out and can be secured in a few minutes.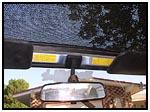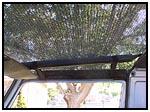 The difference is remarkable. You can tell by clicking on the pictures and noticing the difference in the glare. Definitely a good choice for those that live in an area where the sun shines bright.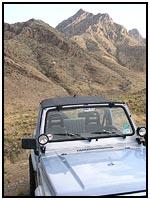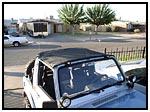 Source:
Breeze-O-Topgregetter@earthlink.net
08/11/10 15:04