Breeze-O-Top Safari Topwith Bill Johnston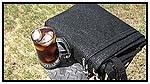 In a previous issue, we reviewed the Breeze-O-Top bikini top and found it easy to install, easy to store and a definite 'keeper' when it comes to fun in the sun tops! But Greg Etter didn't just sit back and enjoy the kudos, he has gone farther and designed a safari version to cover the back seat passengers while improving on the original design. And just like before, you don't need any tools to do the install, just the top and a cold drink!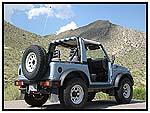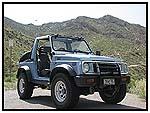 The Breeze-O-Top uses the stock leading edge track on the top of the windshield. This is a common method for holding down the front of the top, but this is where the similarity to a standard top ends.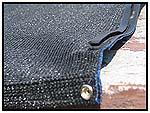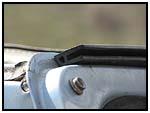 Instead of using a single strengthened leading that slides into the retainer, the new Breeze-O-Top uses a 'Ninja Lock' strip to form a more positive hold by gripping the stock track. This is much stronger than the stock components and a welcomed improvement.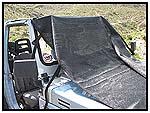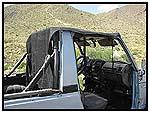 Once locked into the track, the top is folded over the vehicle as before, but this time it doesn't end at the targa bar. Using the stock soft top hoop, the new top continues on to the top of the hoop and is secured with snaps and a long velcro seal that goes across the width of the top.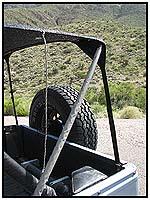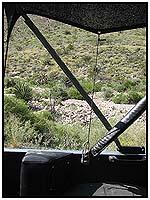 The tension straps are similar to the stock soft top components, so they attach neatly to the retaining loops down near the tailgate.
One thing that Breeze-O-Top took into consideration for this type of cover is to control the flapping that could get noisy when out on the highway. The control lines that are provided on each side are positioned so that they can be attached to the stock retaining tabs at the base of the roll bar helper struts. The top makes no noise on the highway.
As with the original, the Breeze-O-Top Safari model reduces the suns incoming rays to a tolerable level.
The sides of the front section is secured very much like the original Breeze-O-Top, but instead of using velcro like a stock top, it now uses tension buckles to secure the straps.
And again, the Breeze-O-Top gets high marks.
Source:
Breeze-O-Topgregetter@earthlink.net
08/11/10 15:00